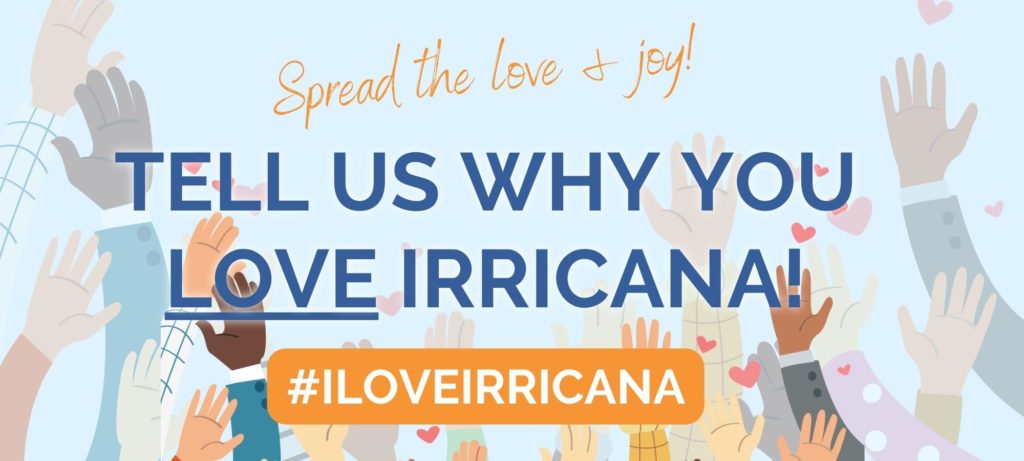 During the first two weeks of December 2022, we asked you, our community, why you love Irricana. The responses we received were heartwarming, thoughtful, and a great example of why we all love small-town living. Below you'll find over 50 responses. Thank you to everyone who participated at the Post Office and Library during the Random Acts of Kindness initiative!
Complete the sentence: "I love Irricana because…"
Small town feel. Quiet, neighbours, community, clubs: IE Library, KIK, AG Society, Lions Club, Ladies Club, Boys & Girls Club
---
I grew up here, so it's welcoming
---
---
---
---
---
---
All the parks and playgrounds
---
---
I love the stars. Everything is so much more beautiful than the city
---
Of the amazing friendly atmosphere
---
The family & community activities
---
---
Love the small-town feeling!
---
Great neighbours, safe and quiet and everyone is willing to help someone/everyone! I love it here!
---
---
---
---
It's quiet and lovely to listen to the birds!
---
Of the community and all the amazing access to help and support. Also, books!
---
Of the wonderful kind people
---
---
The kind people. The care that is always here, and the friends here in Irricana
---
If you need help with anything, Irricana residents gladly step up
---
It's a delightfully quiet community to rest, with awesome pizza!
---
---
Wonderful neighbours, plus it is my home
---
---
It has so many generous people and it's just the best place
---
---
It's a clean, welcoming town
---
I have friends here and it's small
---
We are inclusive and actually have events to do
---
People wave and say "hi" when they pass you on the street
---
---
My kids are here, I love a small town
---
---
People are nice and friendly
---
---
Of the people and the kindness
---
The people are caring and sharing. You all rock!!
---
Warm & friendly neighbours helping neighbours. Good access to all our town council. Kim is a great ambassador.
---
Great place to raise a family
---
Sense of community & safety! Great place to raise kids
---
Of the small-town family feeling
---
I get a small town feeling like when I was younger. Love the friendly people. Wish I lived here too!
---
---
Everyone is super helpful and friendly. Our post office and pharmacy staff are amazing. My children can grow up in a safe and quiet town
---
---
---
---
Rob, our neighbour did our front walk – Snow Angel
---
The amazing people that live here
---
Small community. Passionate residents, great neighbours
---
IT'S SAFE! You can feel the love in the air for each other in Irricana! Seasons blessings!
---