Town Council
Click the councilors name to view their biographies
Mayor
Frank Friesen
Email: frank@irricana.com
Town:403 935-4672
Cell:403 333-5523
My husband and I moved to Irricana 4 1/2 years ago. We chose Irricana because we wanted the slow paced life and country living. We have found Irricana very warm, friendly and accepting. It is a wonderful place to live. It's funny, as living here as a kid, to this day, as we walk around town, there are still places here, that bring fond memories.
Two years ago, I was encouraged to run in a by-election. After winning, I realized how much I enjoy the political side of Irricana as well. One of the great things I love about Irricana, is that it is a very political town. Everyone has an opinion, which is great.
I ran again for council, to keep improving Irricana for the residents. We have a lot to do in some areas, there's no denying that.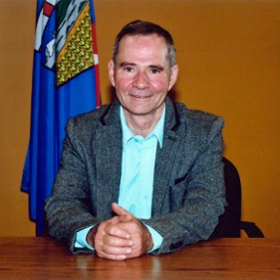 Deputy Mayor
Kim Schmaltz
Email: kschmaltz@irricana.com
Town:403 935-4672
I was born and raised in the area
Attended and graduated from Beiseker and Kathryn schools then attended U of C before coming back to farming and owning a dairy farm for 23 years and moved on to purchasing the Irricana post office.My mother and father still farm in the area I do love Irricana, the small Town appeal and the people caring about each other as neighbors and as friends.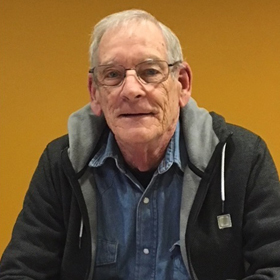 Councilor
Jim Bryson
Email: Jbryson@irricana.com
Town:403 935-4672
I'm a retired electrician / senior estimator.
My wife & I come from southern Ontario, and moved to Fort McMurray Alberta in 2004.
In 2007 the company I worked for transferred me to the Calgary office. We looked in many towns around the area, and decided Irricana was the place we wanted to call home. It is a friendly Town, with the major necessities (grocery store, gas, post office, library, restaurants etc.) plus it is a very easy commute to Airdrie & Calgary for work, shopping, and the airport is only a 40 minute drive.
As I have always lived in the country, or small towns I can't imagine living in a city, and we are very happy we chose Irricana as the place we call home.
Councilor
Tracy Shields
Email: tshields@irricana.com
Town:403 935-4672
I'm a wife, mom, student and manager at a local business
I'm 4th Generation born and raised Calgarian. In 1998 my husband and I decided to move our family to Ponoka to raise our 3 year old in a small town and not the big city. In 2004 we had our second daughter and due to medical issues needed to be close to the Children's Hospital. So we moved back to Calgary planning to live temporarily with my parents, but it worked out so well that we decided to stay together. By 2007 our daughter didn't need to be at the Children's Hospital as often so we were looking to get out of Calgary but still close enough for appointments. My parents had a couple of friends that were living in Irricana and kept saying we should come and check it out. We decided to do a day trip and immediately fell in love with Irricana and we moved within the next few months.
I love Irricana's quiet and friendly atmosphere. Saying hi to people while out for a walk, visiting and helping neighbors. I have met some wonderful people since we moved here and always enjoy meeting new residents. I am proud to be part of such a supportive and beautiful community.