Webinar: Parenting Teens in the 21st Century – Part 1
March 7
@
12:00 pm
–
1:00 pm
Respectful Limit Setting for Adolescents
In these sessions, we will explore the challenges of being a teenager and the importance of the parent/teen relationship. We will continue to look at ways to increase communication and understanding around healthy boundaries with your teen.
Part 1: Teen Development and Challenges
In this one-hour Lunch & Learn webinar, we will look the challenges of both being and raising a teenager.  We will look at some of the unique factors that today's teens face and how their development in these key years impacts their behaviours and relationships. 
For caregivers of youth grades 7-12, for adults only.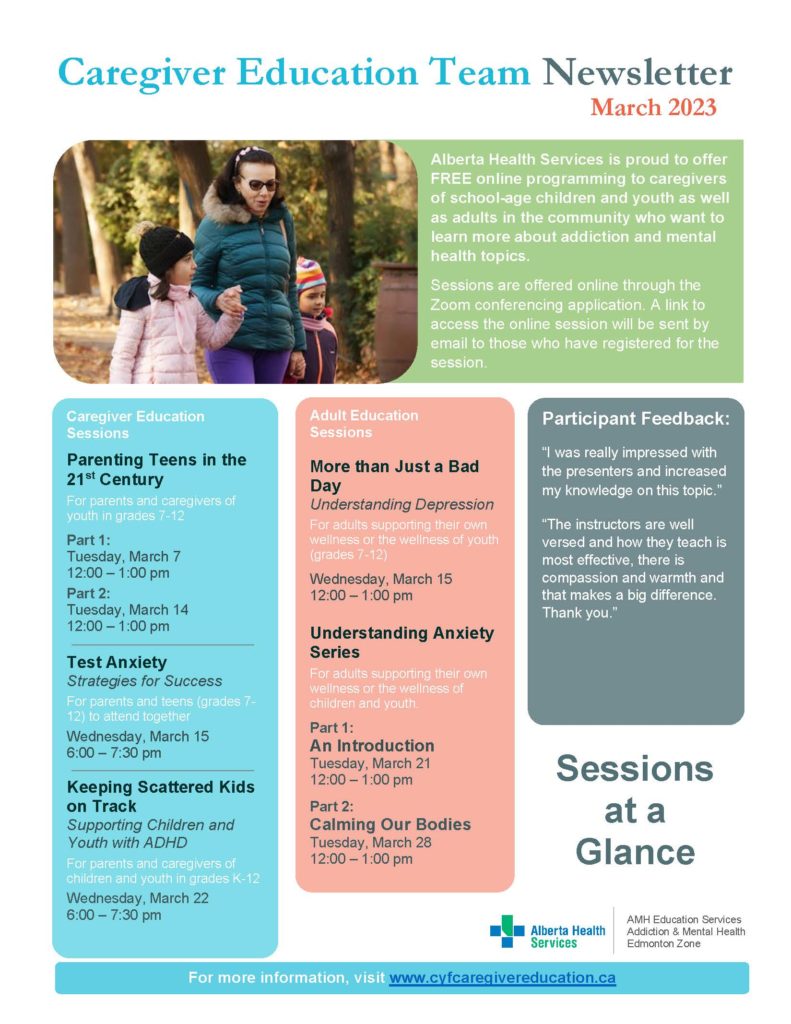 AMH Education Services
amheducationservices@ahs.ca