Family & Community
Support Services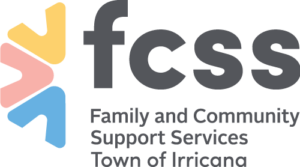 The mandate of Family and Community Support Services (FCSS) is for communities to design and deliver social programs that are preventive in nature to promote and enhance well-being among individuals, families and communities.

The 2023 Irricana Family and Community Support Service (FCSS) applications will be available September 1st, 2022. Applications must be received no later than November 30th, 2022. There are 2 application documents available to download, one for requests over $3000 and one for requests $3000 and under. Final decisions for approved 2023 funding will be made in January 2023.

For questions, assistance or submitting your application please direct them to Brook Swanson – Irricana FCSS Director and Community Services Coordinator at brook@irricana.com
Click on the Coloured text boxes for more information
Local Supports & Resources
---
Emergency Numbers
Emergency: 911
Poison Control: 1.800.332.1414
Crime Stoppers: 1.800.222.8477
Kids Help Phone: 1.800.668.6868
---
Important Numbers
Town of Irricana Services: 403.935.4672
Beiseker RCMP: 403.947.3420
Airdrie RCMP: 403.945.7200
Emergency: 911
Poison Control: 1.800.332.1414
Kids Help Phone: 1.800.668.6868
Irricana Fire Department: 403.935.4393
---
Addictions Support
Alberta Addictions and Mental Health: 1.866.332.2322
Alcoholics Anonymous: 403.777.1212
Distress Center: 403.266.4357
Distress Center Connecteen: 403.264.8336
---
Counselling Services
Access Mental Health: 403.943.1500
Community Links: 403.945.3900
---
Family Violence Services
Airdrie and District Victim Assistance: 403.945.7290
Community Links: 403.945.3900
---
Employment & Financial Services
Alberta Works Income Support: 403.945.7290
Community Links: 403.945.3900
Airdrie Employment Services: 403.948.9711
---
Crisis Support Services
Community Links: 403.945.3900
Airdrie Urgent Care: 403.912-8500
Distress Center: 403.266.4357
Kids Help Phone: 1.800.668.6868
AHS Mental Health Helpline: 1.877.303.2642
Togetherall: http://togetherall.com/en-ca/
Closer to Home Community Services: 403.543.0550
National Indian Residential School Crisis Line: 1.866.925.4419
Emergency Services: 911
Health Link: 1.866.408.5465
Child Abuse Hotline: 1.800.387.5437
Kerby Center Senior Abuse Line: 403.705.3250
---
Food & Clothing
Irricana Food Bank: 403.935.4911
Airdrie Food Bank: 403.948.0063
Community Links: 403.945.3900
Acme Food Bank: 403.546.3988
Good Food Box Program: 403.948.6727
---
Education & Literacy
Rocky View School Division: 403.945.4000
Irricana Library: 403.935.4818
Beiseker Library: 403.947.3230
Rocky View Community Learning: 403.945.4114
Irricana Playschool: 403.935.4727
---
Child Care & Family Services
Boys and Girls Club of Irricana/Airdrie: 403.948.3331
Community Links: 403.945.3900
Closer to Home Community Services: 403.543.0550
Irricana FCSS: 403.935.4672
Beiseker FCSS: reccoordinator@beiseker.com
Family Support for Children with Disabilities: 403.297.6022
Best Beginnings Pregnancy Support: 403.912.8400
---
Community Connections/Youth Services
Big Brothers and Big Sisters: 403.777.3535
Boys and Girls Club of Irricana/Airdrie: 403.948.3331
Community Links: 403.945.3900
Closer to Home Community Services: 403.543.0550
Irricana FCSS/Community Service: 403.935.4672
Irricana Library: 403.935.4818
Hope Homes (Youth 15-18): 403.508.7756
Kidsport Canada of Jumpstart (Phone the Town of Irricana for more information): 403.935.4672
---
Crisis Housing/Affordable Housing & Rental Supplements
Distress Center: 403.266.4357
Community Links: 403.945.3900
Rocky View Foundation (Seniors): 403.945.9724
---
Senior Services
Alberta Supports Contact Center: 1.877.644.9992
Service Canada: 1.800.277.9914
Senior's Outreach Services: 403.945.3900
Rocky View Foundation: 403.945.9724
---
Legal & Immigrant Services
Legal Aid Alberta: 1.866.845.3425
Child Maintenance Enforcement: 780.422.5555
Rocky View Community Learning: 403.945.4114
Immigrant Services: 403.265.1120
---
Transportation
First Student Canada: 403.531.3940
Rocky View Bus: 1.877.389.2887
---
Animal Concerns & Complaints
Report Animal Abuse or Neglect: 403.205.4455
Alberta Institute for Wildlife (Injured Wildlife): 403.946.2361
---
Health Care
Immediate Health Emergency: 911
Highland PCN: 587.287.1727
Airdrie Urgent Care: 403.912.8500
Alberta Health Link: 811
Three Hills Health Center: 403.443.2444
Beiseker Medical Clinic: 403.947.3440
Alberta Children's Hospital: 403.955.7211
Irricana Pharmacy: 403.935.0022
Beiseker Pharmacy: 403.947.3875
---
FCSS Funding
Types of services eligible for FCSS funding:
Services that promote the social development of children and their families.
Services that enrich and strengthen family life by developing skills so people can function more effectively within their own environment.
Services that enhance the quality of life of the retired and semi-retired.
Services to promote, encourage and support volunteer work in the community.
Services to assist communities to identify their social needs and develop responses to meet those needs.
Services to inform the public of available services.
Types of services that may not be eligible for funding:
Services provided under a program must not:
Provide primarily for the recreational needs or leisure time pursuits of individuals.
Offer direct assistance, including money, food, clothing or shelter, to sustain an individual or family.
be primarily rehabilitative in nature; nor duplicate services that are ordinarily provided by a government or government agency.
Check out these organization below
to see if you qualify for financial assistance!
Kidsport:
We provide grants to help cover the costs of registration fees, as well as providing no-cost equipment so that all kids aged 18 and under in Calgary and Area can play a season of sport.
For more information or to apply for funding:
https://kidsportcanada.ca/alberta/calgary/apply-for-a-grant/
Senior Resources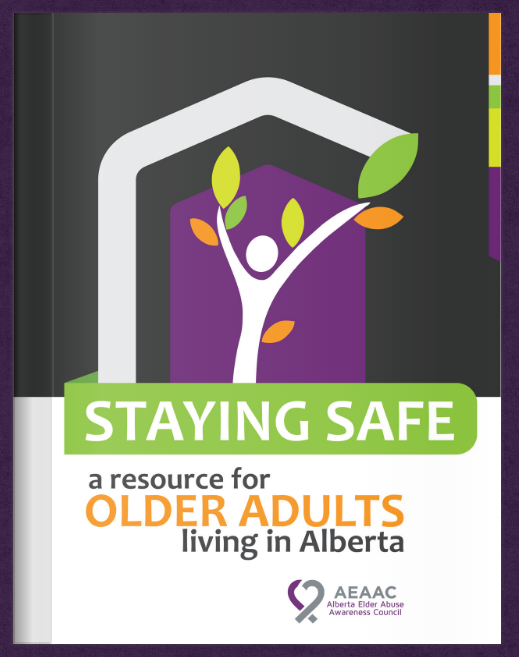 Child, Youth & Family Resources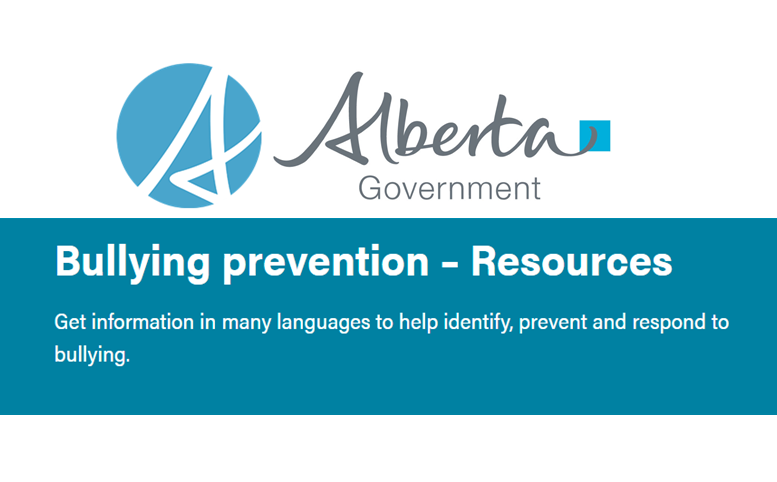 Get access to bullying prevention resources, such as 24-hour helplines, helpline cards, various publications in multiple languages and more!
Closer to Home North Central Family Resource Network offers The Babysitter's Safety Course programming online free of charge.
Addictions & Mental Health Resources

Alberta Support Service Resources
DID YOU KNOW?
Prevention and Early Intervention services provided through Family Resource Networks are available to all Albertans, regardless of where they live.

If you need help understanding your options or finding the best program for you, search for social connections and supports and contact a Network Hub for assistance.
2021 Irricana FCSS Funded Organizations
---